很多客人一看到「中美合作」這個圖案,
第一反應都是:「內褲」!🩲
然而,
大多美國客人卻不認識這個標誌🤔
胖編介紹完,他們還是一頭霧水💦
(大概很難理解麵粉和內褲之間的關聯…)
這個有趣的現象,
說明了 美援時期 對台灣人來說有多麼熟悉!
不管是在歷史課本,還是阿公的屁股上……
你總會對它有印象😂
今天就讓我們瞭解一下
中美合作除了內褲,還有什麼故事吧!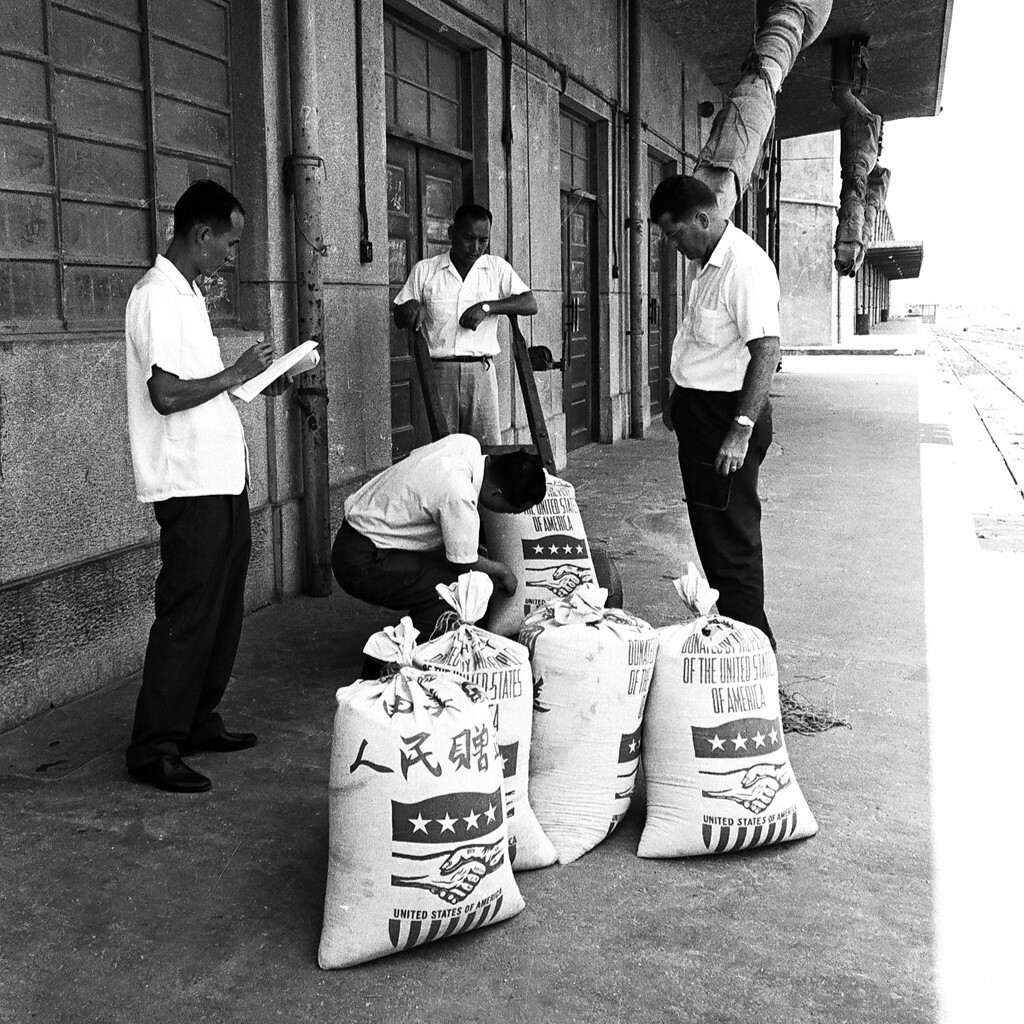 二次世界大戰後,
美國陸續提供中華民國政府貸款及軍事的協助
1951~1965 年,台灣更因為「共同安全法」
被納入第一島鏈,而受到美國援助。
當時被援助的項目非常多,如:
政府的軍事、電力、通訊、交通等,
同時扶植公營企業、民間工業。
在基礎建設工程中,甚至有 74% 的總投資額來自美援。
除了硬體的改善,美國帶來的糧食及加工技術,
也讓台灣的飲食習慣,產生極大的轉變!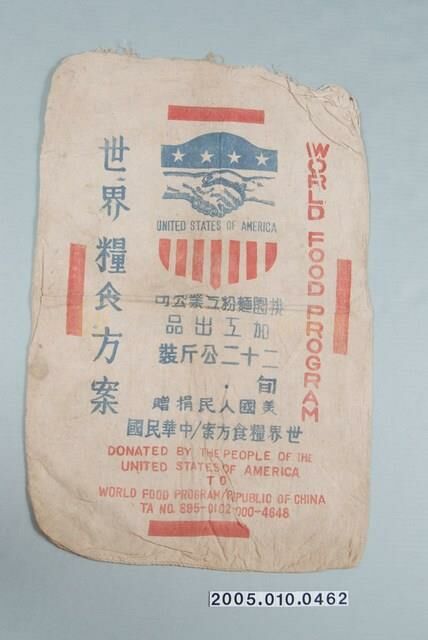 麵粉 自 1950 年代起輸入台灣
後來更是直接進口 小麥,帶動農產加工的成長
(因此台灣也有許多本地麵粉廠喔!)
除此之外,
政府鼓勵「以麵代米」,將更值錢的米出口
同時大讚小麥的營養價值,推廣麵食製作
所以,
台灣人的主食,漸漸從稻米變成小麥
當時許多老照片,
都能看到一家人圍在餐桌前做包子、饅頭的畫面
麵包、餅乾等西式零食也開始流行起來!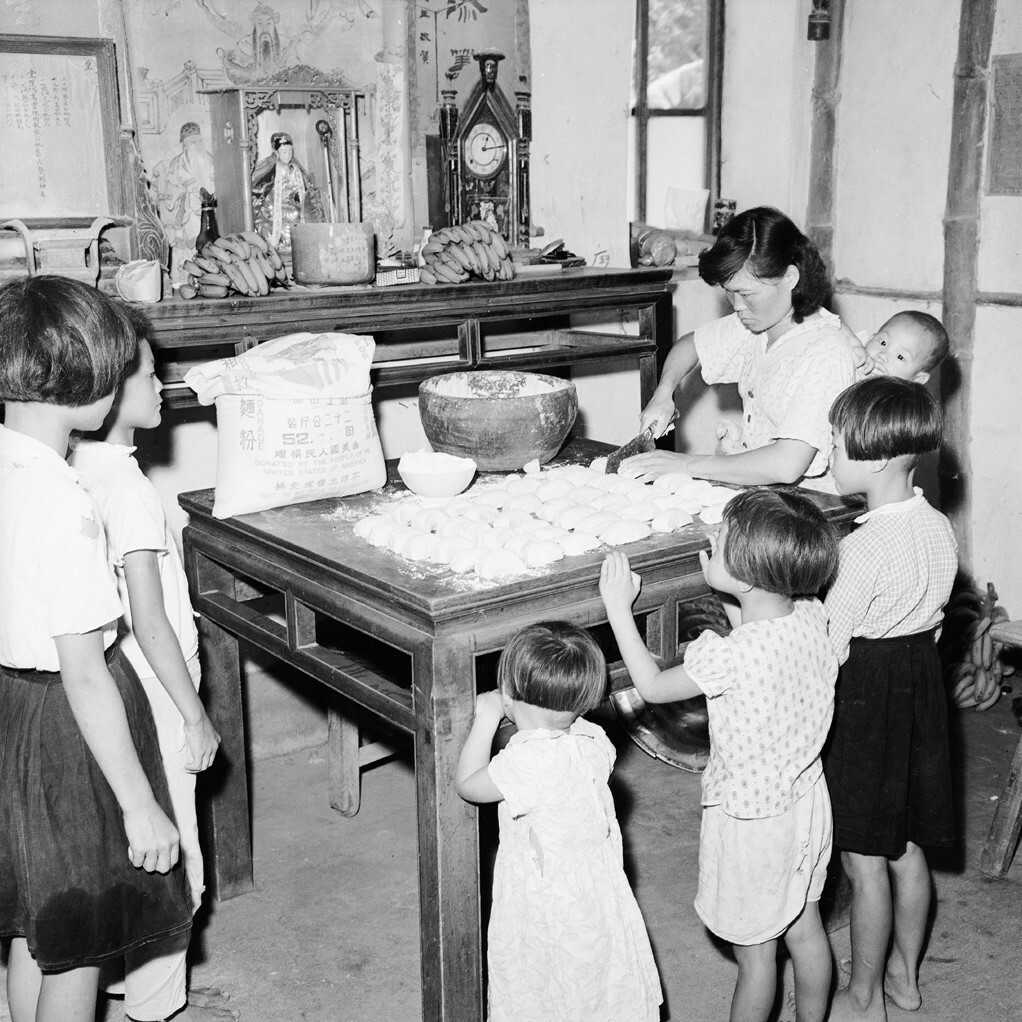 由於當時物資短缺,
貧困百姓把麵粉吃完後
便將 純棉 的麵粉袋保留下來
裁縫成內衣、內褲來穿,頗為通風透氣~
當時,
許多人身上都能看到「中美握手」的標章
被標註「淨重 22 公斤」😂……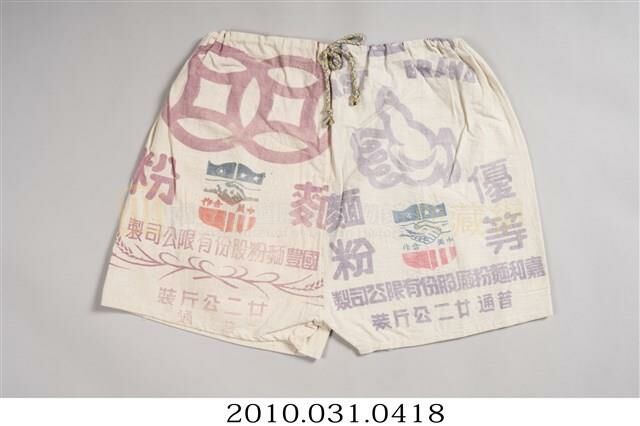 -
每次和外國客人分享這一段歷史
都覺得很有趣、又難以想像當時的情景!
也能體會當時台灣人的辛苦,
以及愛物惜物的勤儉性格~
我們也將這樣的時代縮影,設計成有趣的作品
現在穿不到麵粉袋,就穿這一件「中美合作」吧!😎
-
1950-1960s, USA and Taiwan were allies, they helped us in many aspects, such as traffic, electricity, industries, loan, etc..
The most well-known story is, the eating culture in Taiwan have been changed permanently by the import of flour and wheat.
Since then, Taiwanese accept foods like buns, noodles, breads.
Also, some people remained the flour bag, sewn it as an underwear, due to poverty and their thrifty character.
We also redesigned the pattern on shirts to memorize this story.
Welcome to our store to learn more about it!
-
*圖片來源:
圖 2.4. 國立臺灣歷史博物館典藏網
圖 3.5. 國家文化記憶庫