Description
Retro, nostalgic, Taiwanese style!
You may only find vintage stuff like MUDAN camera by chance, from a random flea market when you travel somewhere. 
Model 120 is a reflex camera that comes with a twin lens. 
Most camera geeks shall be quite familiar with this version that was produced in the 70s. 
Thanks to Otona no Kagaku for bringing TLR camera back in trend once again  since then.
Retro or on-trend, It just comes and goes in turns.
The padded bag adds extra protection for your camera/ mobile phone (A FUJIFILM Polaroid will fit in perfectly.)
It can also be used for carrying important stuff like passport, money, etc. when you go travelling.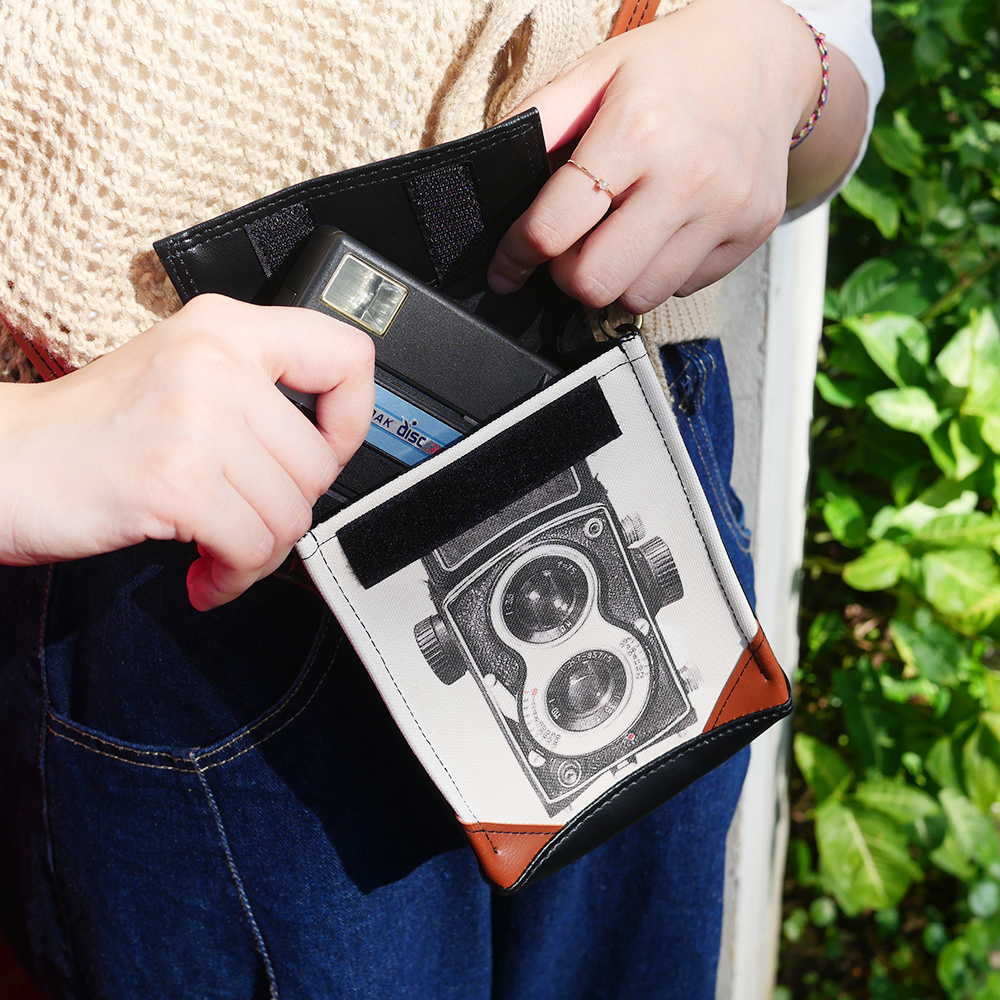 With Velcro tape closure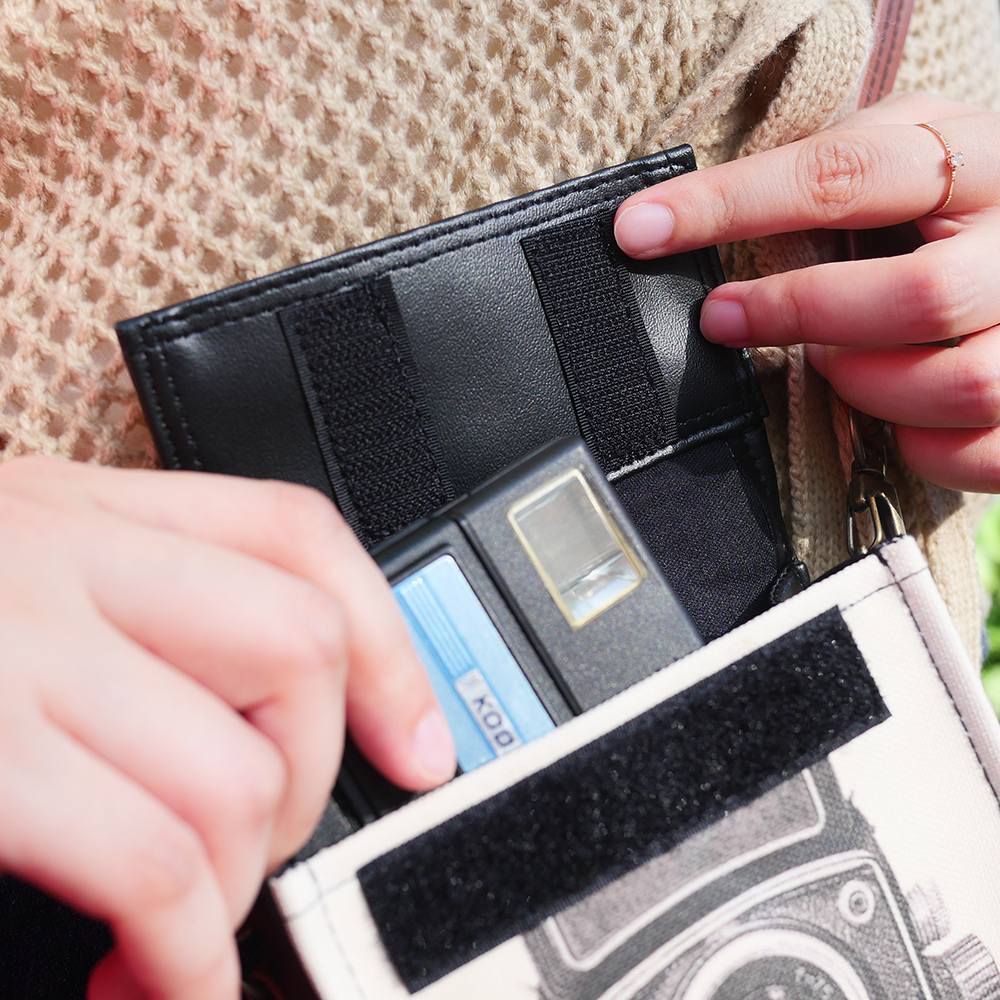 The design offers twice of capacity compares to our other bumbag design. 
There are multiple ways to use the bag. You can wear it as a crossbody bag, or detach the shoulder strap and attach the bag onto your belt loop with the swivel clip, it becomes a bumbag. 
You can also wear it on your belt.
Please make sure you've selected the colour that you'd like before placing an order or we'll choose it for you.
◎Exterior size: L16cm x W12cm x D6.5cm
◎Strap: full length measures between 63cm and 121cm (1.7cm wide)
◎Composition: canvas, faux leather, metal 
◎Colour: black/ brown/ dark brown (canvas)
◎Made in Taiwan