Description
Retro, old school, Taiwanese style!!
We choose 6symbolic objects of Taiwanfor T.A.I.W.A.N. Each one of them represents one ofthe 6 basic living aspects-food, clothing, housing, mobility, education, andrecreation.


t-taiwanesemeatballs(Taiwan Ba-Wan) FOOD
a-animal( Taiwanesenativedog ) BREED/EDUCATION
i-intersest(bicycle)MOBILITY
w-wear(flip-flops)CLOTHING
a-alishan(Alishan)SHELTER/HOUSING
n-nature(Yehliu)RECREATION
There is a pocket inside, suitable forplacing ID, cards, contactless MRT card, etc.
◎ Exterior Size:L 15.5cm × W 11cm
◎ Material : faux leather, metal, canvas
◎ Black/ Brown faux leather colour to choose from
◎ 
Made in Taiwan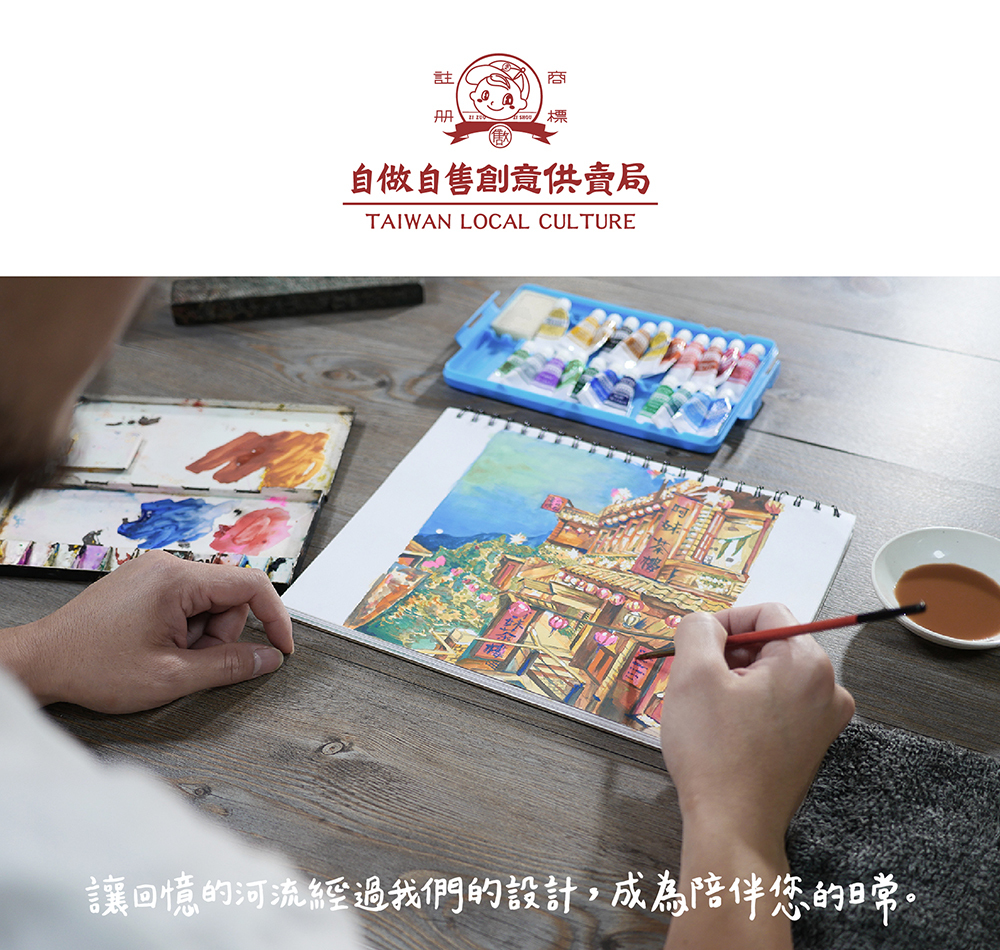 Customer Reviews
{{'product.product_review.no_review' | translate}}