Description
Retro, old school, Taiwanese style!!
We choose 6 symbolic objects of Taiwan for T.A.I.W.A.N. Each one of them represents one of the 6 basic living aspects-food, clothing, housing, mobility, education, and recreation.
t-taiwanese meatballs(Taiwan Ba-Wan) FOOD
One of our beloved Taiwanese food. Ba-wan is a Taiwanese round shaped mega-dumpling that is about 6-8cm wide. Made with a dough of rice flour, corn starch and sweet potato starch, it looks almost translucent after cooking. Pork, veggies and sometimes eggs are stuffed inside and gravy poured on top.
a-animal( Taiwanese native dog ) BREED/EDUCATION
The Taiwan Dog is a breed of small or medium dog indigenous to Taiwan. These dogs are also known as the Formosan Mountain Dog. Atypical Formosan as having almond eyes, a triangular face, thin prick ears and a sickle tail.
Some breeders applied the "new type" of Formosan Mountain Dogs to the FCIto develop a "standard", which may be very different from what it originally should have looked like. In 2015 FCI proved the "standard"of Formosan Mountain Dogs.
i-intersest (bicycle)MOBILITY
Taiwan has been known as the"Bicycle Kingdom" for quite some time now. In the early days,Taiwanese made bikes were mainly sold domestically. Thanks to the government's active organization of international trade shows, the domestic bike makers began to receive more purchase orders from abroad.
Also there are more and more people that have acknowledged the importance of being environmentally friendly.This benefits the energy-saving and carbon reduction related industries, and helped them to survive through the global financial crisis.
w-wear(flip-flops)CLOTHING
Flip-flops is one of the easiest and coziest foot-wears.
a-alishan(Alishan)SHELTER/HOUSING
Alishan has been voted to be one of the tourists' favorite places, with its well known little forest train, sacred tree, and best sunrise spot. Why not come and spend a night there?
n-nature(Yehliu)RECREATION
Yehliu cape is located on the north Taiwan, it stretches into the ocean and was formed as geological forces pushed the Datun Mountains out of the sea. There is a geo park filled with beautiful rock formations due to weathering and erosion. Among them, the"Queen's Head", "Fairy's Shoe", and"Sea Candles"are the most famous ones.
The neck of the Queen's Head has suffered aggressive erosion over the decades and is expected to break with in next few years or an earthquake.
Visit while it's still standing!
There is so much to see, to explore, and to experience in Taiwan. You are going to have a blast here!
 It says "good place" on the backside of the T-shirt, meaning Taiwan is a lovely place.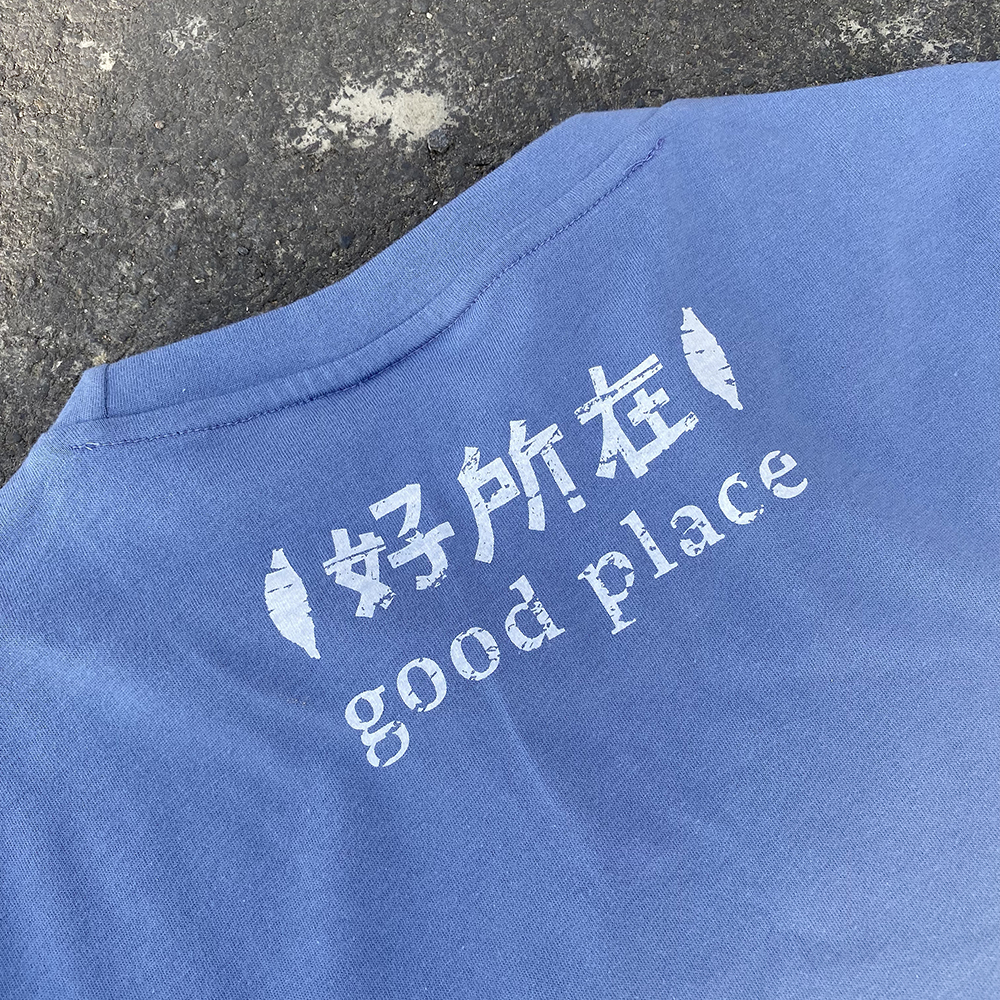 Unisex style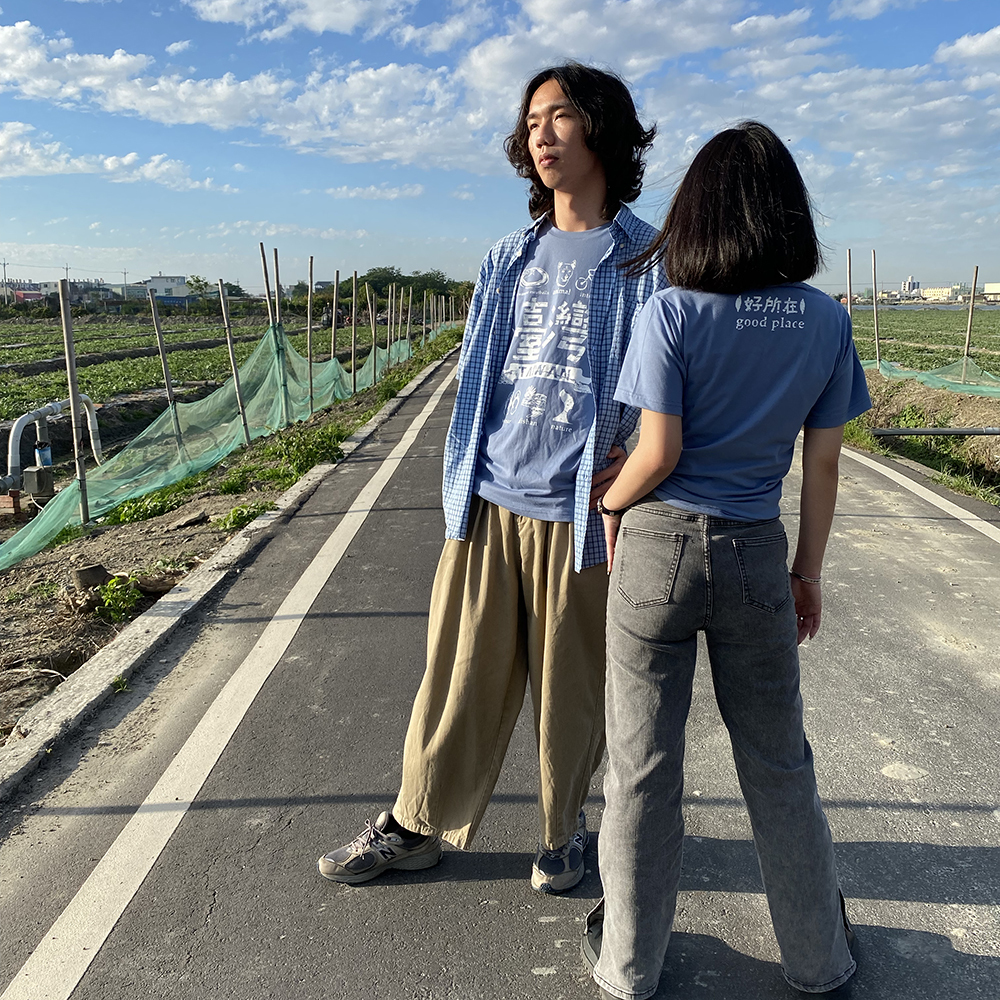 Female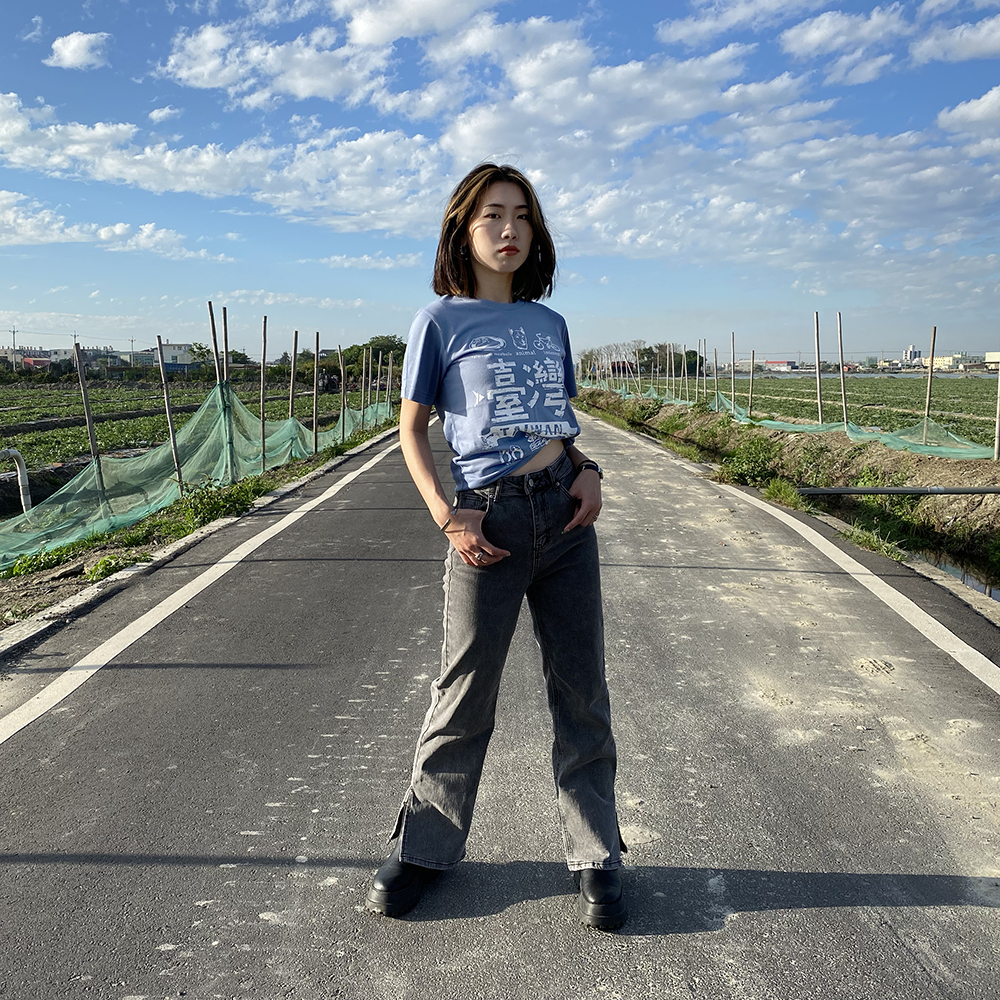 Models'height, weight, fitting size are shown as below.
Female: 161cm / 49kg / XS size (fit)
Male:186cm / 72kg / L size
 The T-shirt is made ofimported preshrunk cotton(100%)
 ★Washing Instructions
Hand wash at a temperature thatis lower than 30°C
Avoid bleaching, tumble drying,and dry cleaning
The maximum iron temperature is120°C
Air-dry is recommended
Please choose a size fromXS/S/M/L/XL/2L
◎Made in Taiwan
レトロ、懐かし、台湾らしさ!
t-taiwanese meatballs(台湾バーワン)
a-animal(台湾犬)
i-intersest(自転車)
w-wear(スッリパ)
a-alishan(阿里山アリサン)
n-nature(野柳やりゅう)
食、衣、住、交通、教育、エンターテイメント(娯楽)のイニシャルに合わせた六つの台湾名物。台湾バーワン、ビーチサンダル、アリサン、自転車、台湾犬、野柳地質公園を取り入れて作ったデザイン。
後ろデザインの「好所在」は台湾はいいところという意味。

*こちらのTシャツは[日本サイズ]
商品サイズは、各商品ページの参考サイズ表でご確認ください。
ご注文サイズが分からないときは、普段着用されているアイテムを測って、ご希望の商品の中から一番近いサイズをお選びください。
または身長と体重を記入して、こちらは似合うサイズ感をお勧めします。

防縮加工の100% コットン生地
プリントすべて台湾で印刷されたので優れた品質。

★お手入れ方法について
液温は30℃を限度とし、洗濯機はネットを使用して下さい。
漂白剤の使用、ドライクリーニング、タンブル乾燥は禁止。
アイロンは120℃を限度とし、つり干しがよい。
サイズはXS/Sから選べる。
◎產地:台湾 made in Taiwan