Retro, old school, Taiwanese style!!
We have to mention Taiwanese Fried Chicken when we talk about top Taiwanese street foods.
The divine smell is very hard to resist and almost impossible to stop eating once you started.
Just finish the bite and forget aboutcalories and diet plans.
What is your favourite Taiwanese fried food choice? It's chicken cartilage or plum flavour sweet potato chips??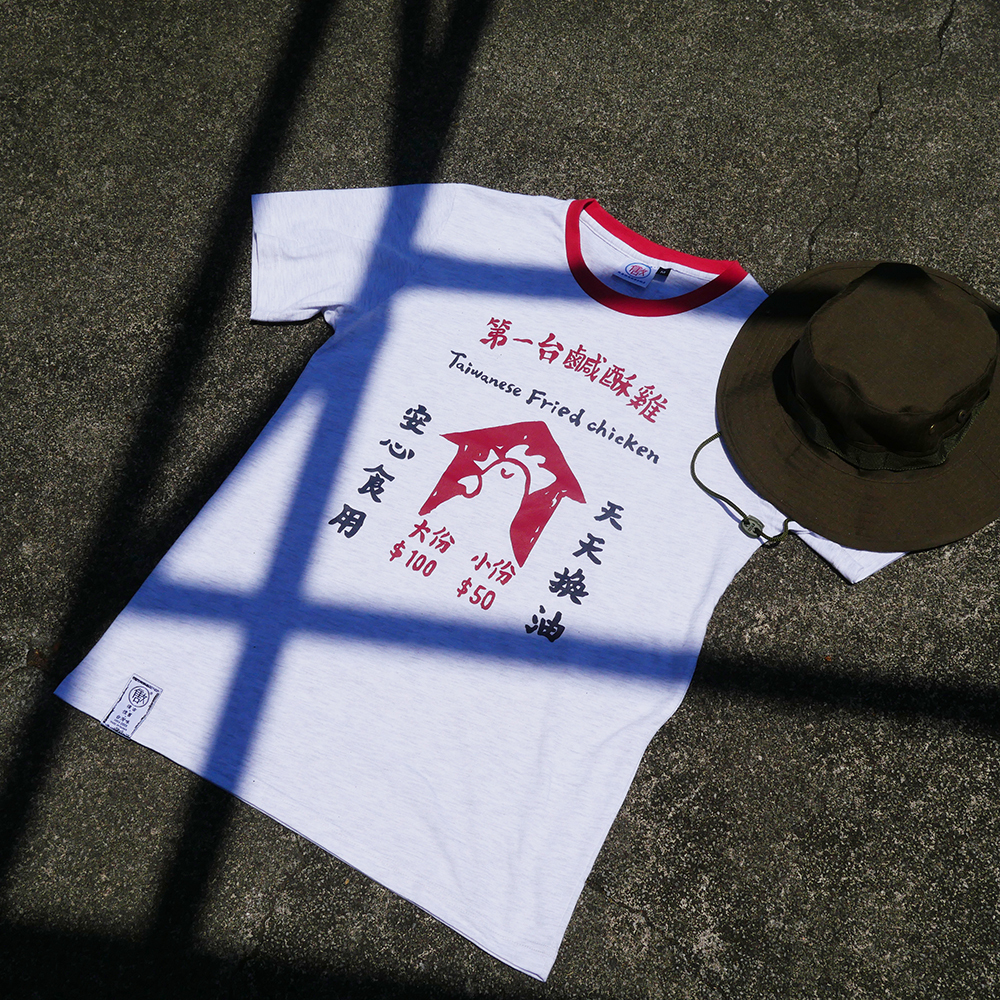 There's a menu on the backside!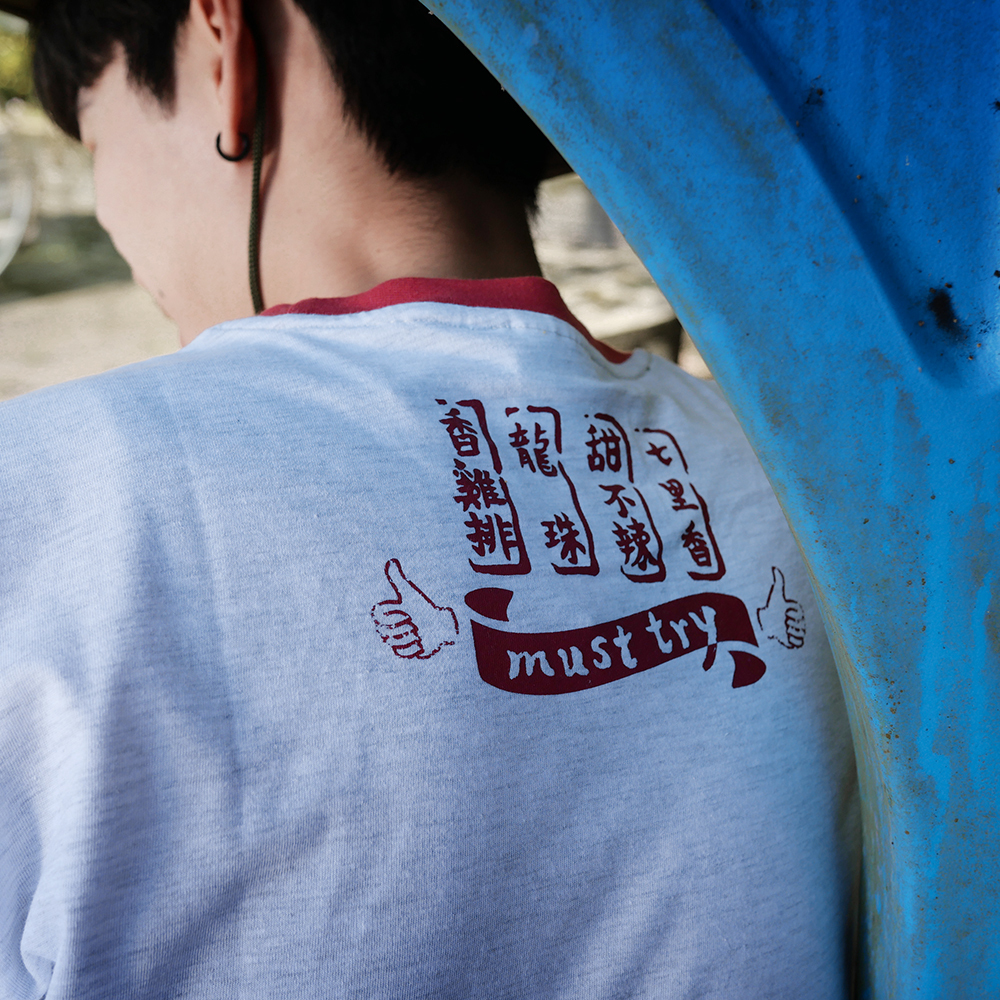 Unisex style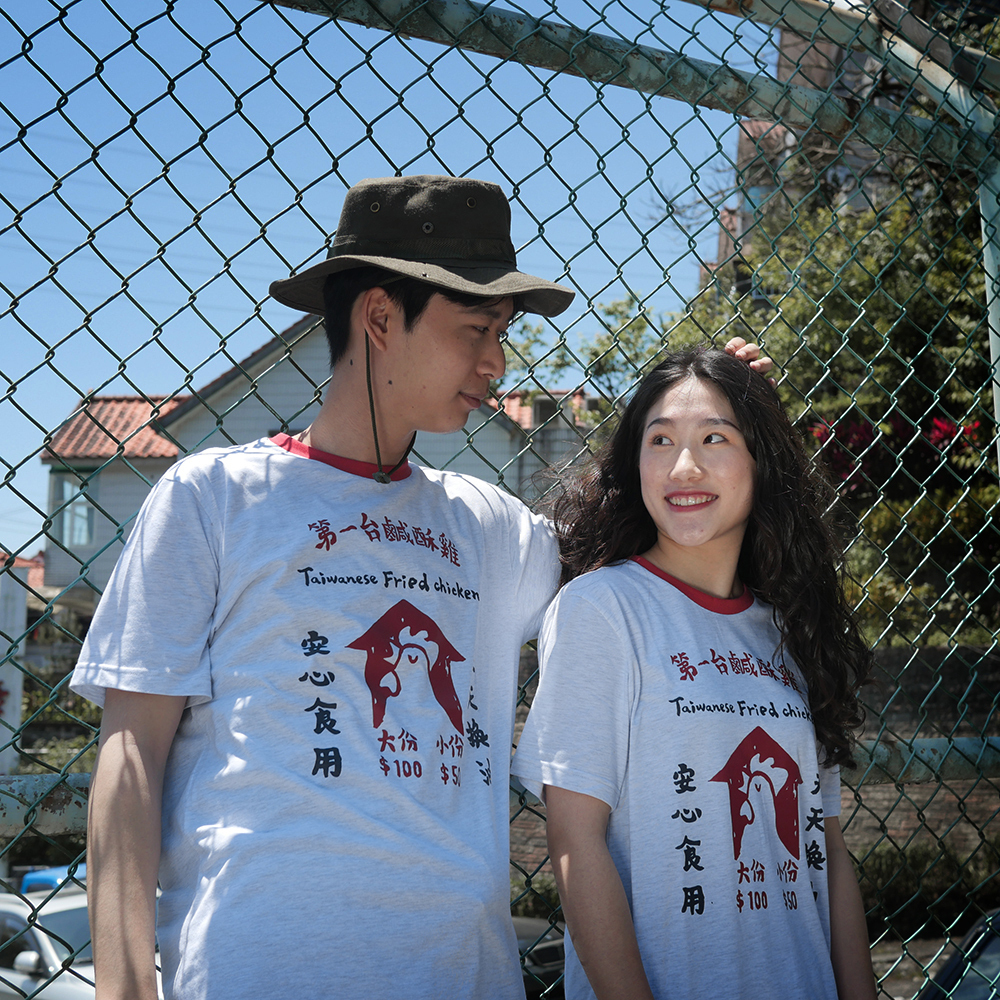 Models'height, weight, fitting size are shown as below.
Female:158cm / 49kg / 25.5cm / M size
Male:175cm / 65kg / 29.5cm / L size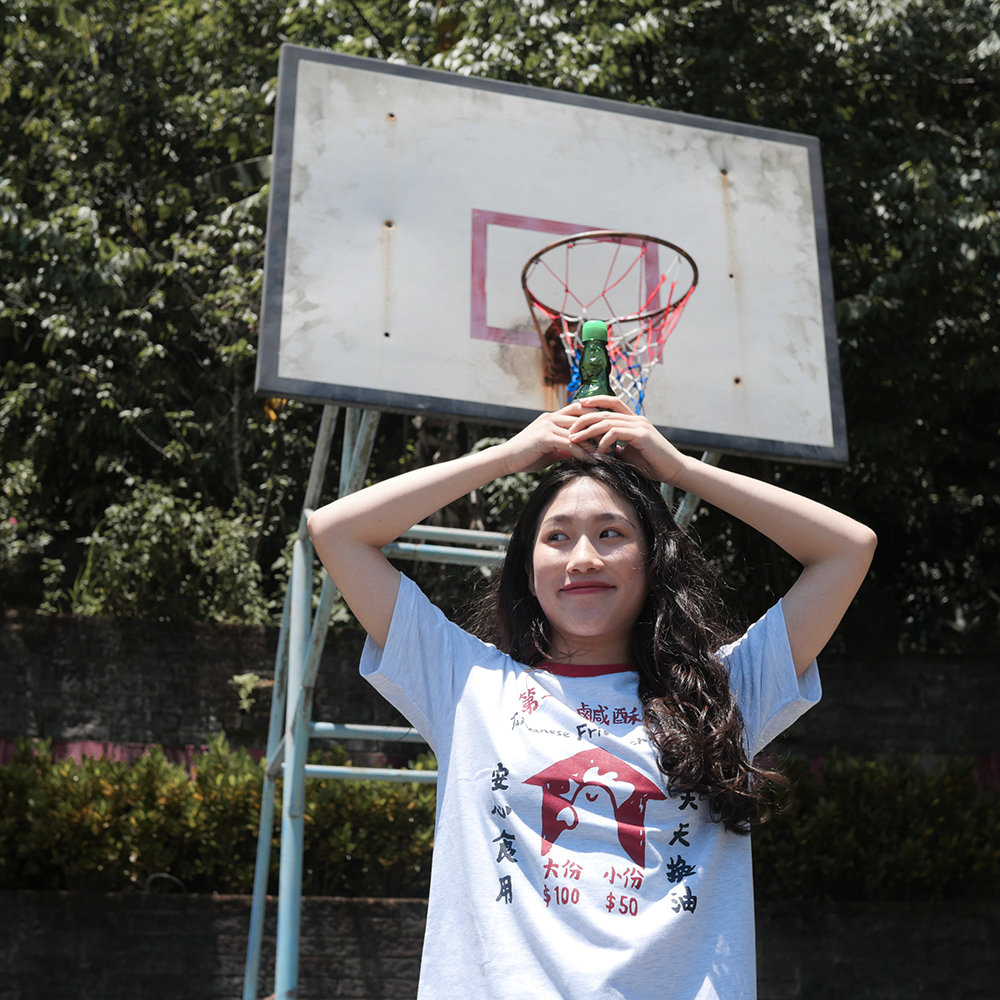 The T-shirt is made ofimported preshrunk cotton(100%)

★Washing Instructions:
Hand wash at a temperature thatis lower than 30°C
Avoid bleaching, tumble drying,and dry cleaning
The maximum iron temperature is 120°C
Air-dry is recommended
Please choose a size from XS/S/M/L/XL/2L

Made in Taiwan